"Join Us and Get Connected to France and the French Speaking World
and Burst Out in French With Ease!"
Chers amis,
C'est la Rentrée! As Autumn arrives, we are optimistic that we can once again open our doors to the wonderful French language and culture that we continue to support. We are gently beginning with small classes and care and attention to healthy maintenance of our surroundings to keep all of our friends and students safe.
We will open our luncheon season soon and look forward to welcoming all of you whom we have missed this past difficult year. It will be our pleasure to once again say: BIENVENUE!
À Bientôt,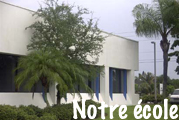 À l'arrivée de l'automne, nous sommes optimistes de pouvoir à nouveau ouvrir nos portes à la merveilleuse langue et culture françaises que nous continuons de soutenir. Nous commençons doucement avec de petits cours et des soins et attention à l'entretien sain de notre environnement pour garder tous nos amis et les étudiants en sécurité.
Nous ouvrirons bientôt la saison de notre déjeuner et nous nous réjouissons de vous accueillir tous et toutes qui nous ont manqué cette année difficile et passée. Nous aurons le plaisir de dire une fois de plus : BIENVENUE !
À bientôt,
Mimi C. Gregory,
Présidente
Click the icon below for more comfortable viewing !