"Join Us and Get Connected to France and the French Speaking World
and Burst Out in French With Ease!"
Chers amis,
Bienvenue à notre vingtième année ! Votre source de langue et de culture française, ici dans le sud-ouest de la Floride. Nous sommes parmi un grand nombre de francophiles, francophones, qui habite, visite, adore et soutien notre partie de Floride. Venez vous joindre à nous!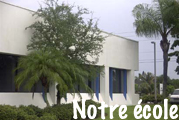 Haven't you always wanted to take up the French language that you studied decades ago at University? We offer you that opportunity at all levels and urge you to join a class and see if that doesn't remind you of the joy of learning or refreshing your French. With dynamic teachers and imaginative discussion, the "classroom" offers a pleasant return to days when life was free of today's stress. En plus, you can prepare for that trip to France that you have planned for quite a while.
Our Rendez-Vous luncheons in the new year will begin with French songs sung by Steffanie Pierce of Gulfshore Opera at our February luncheon on Valentine's Day, an illustrated trip to China presented in French by Shirley Mann, at our March luncheon. "France in the 19th Century" by Cheryl Bodine-Reed, also in French, comes to us in April and "The Pirates of the Caribbean" in both French and English, for May..
We are also pleased to support Florida Southwestern State College' s French Film Festival from March 27-30, in celebration of "le mois de la Francophonie". We will participate in an opening reception and will post details when available.
Please take a moment to read about more information that is posted on our website: The curriculum vitae of our French Consul General, M. Clément LeClerc, and some statistics about the French presence in France.
À Bientôt,

Mimi C. Gregory, Présidente

Click the icon below for more comfortable viewing !