"Join Us and Get Connected to France and the French Speaking World
and Burst Out in French With Ease!"
Chers amis,
We begin our 17th year with changes that include a heavy step into the digital world that surrounds us. Today we are so fortunate to have a myriad of information available to us in moments and inquiries that took weeks are under our fingertips in a flash.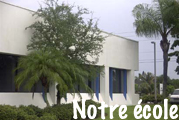 Younger faces appeared at our colloque, held this year in Minneapolis, and among them new leadership at the helm of the Fondation Alliance Française in Paris. We welcomed M. Bertrand Commelin, Secrétaire-général de la foundation, and Miguel de la Fuente, Délégué Geographique, who both appreciated the program prepared by the Federation of Alliances Françaises for three days. A pleasant surprise was the re-appearance of Nelly Sadoun, past Executive Director of the New Orleans Chapter, who is now the Déléguée Générale in Washington for all the 111 US Chapters. Joining her is Carlos Taberno, Délégué général adjoint. I hate to admit that Nelly and I do not fit in the category of "younger faces", but we do share a quarter century of pleasure in the support of the French Language and Culture.
Bill Weidenfeller, our School Director, joined me at the meeting and was impressed with the workshops, presentations on film and books, social media, human resources, and a special luncheon honoring Hubert Joly, the President of Best Buy in the United States. He was presented with the annual Prix Charbonnier by the French Consul Général in Chicago, Vincent Floreani.
We hope you will join us for our events this coming season and perhaps also join our Book Club to read this year's One Book, One Federation: "La Commissaire N'aime Point les Vers".
À Bientôt,

Mimi C. Gregory, President

Click the icon below for more comfortable viewing !