"Join Us and Get Connected to France and the French Speaking World
and Burst Out in French With Ease!"
As we begin year 16 of the Alliance we are proud that our chapter has continued to grow and that we now have a student base that keeps four professors busy as well as the continued support of our monthly luncheons and speakers.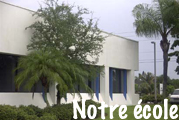 Among the riches of Southwest Florida can be found not only native French speakers, but many Francophones and an abundant population of Francophiles. Look around you and you will find French names that adorn buildings, shops, restaurants and at least 100 dogs that are named "Bisou".
The greater Naples area is a magnet not only for French visitors but we are home to an "incubator" for some French software companies that are looking for a second home which geographically matches their "Maison Mère" in the South of France.
The Alliance Française of Bonita Springs welcomes you and invites you to join us for events, French classes, wine tastings and other gatherings among the lovers of all things French here in our corner of the aquamarine Gulf of Mexico.
Mimi C. Gregory, President